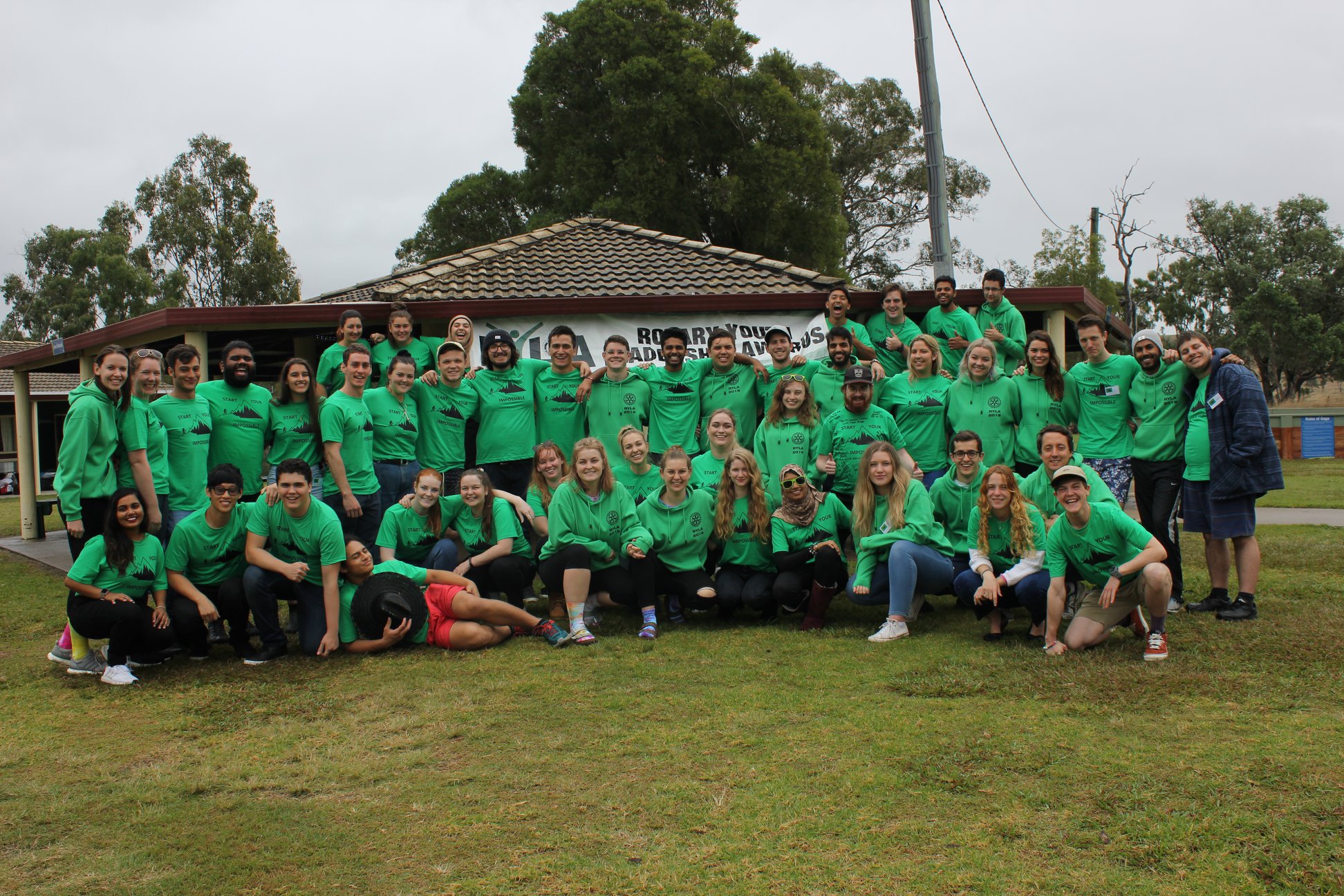 Alyx Judge and Lachlan Day work for the Brisbane Airport Hotels Group. They were supported by Alex Penklis (GM) and jointly funded by our Club to attend a RYLA course. RYLA (Rotary Youth Leadership Awards) is an intensive leadership experience organized by Rotary clubs and districts where participants develop their skills as a leader while having fun and making connections.
They initially through that it was a sort of "youth leadership camp", but it turned out to be much more intense, and a great opportunity to get out of their comfort zone. There was group and individual work, and Alyx and Lachlan learned a lot about personality types and how to work with others.
The morning PT session at 0545 was followed by a number of activities. These included the tyre challenge (removing the tyre from the flagpole without touching), and the plane crash rescue with the survivor on the other side of a river, and of course the high ropes course. No leadership course could hold its head up in the absence of a high ropes course. They had to come up with a community initiative, and they devised a "set for life" which included driving course, interviewing techniques and personal skills development.
There were a number of inspiring speakers – Lindsay on Leadership, Kelly on personal values and Richard on teamwork. Certificate presentation was by DG Neil Black.
Would Alyx and Lachlan recommend RYLA? Most definitely. At the end a participant has a much better understanding of how to work with others, and comes away with much more personal confidence.
Thanks, Alyx and Lachlan!